"Windhoek has three temperatures: hot, mosquito, and fucking cold."
After years of flirting with the idea of writing a novel I finally sat down and committed in June, 2016. I did not know how to start the story that had been floating around in various notebooks and daydreams, less than half-formed but always present. I decided, like most writers do, to go with instinct: Windhoek has three temperatures – hot, mosquito, and fucking cold.
What followed from that line is my debut novel The Eternal Audience of One which follows the intersecting lives of Séraphin, the main protagonist, and a host of eclectic characters from pre- and post-1994 Rwanda, colonial and post-independence Windhoek, Paris and Brussels in the 70s, the crowded public schools of Nairobi, as well as the hormone-saturated clubs and streets of Cape Town. Early reviews (from non-family members) have been enthusiastic and I cannot wait for it to hit shelves in June, 2019.
Seven years in the dreaming.
Three in hesitant limbo.
Two in writing
And one running the rejection marathon.
But I am here now, in the endgame so to speak. Only a few threads need to be tied up (availability dates, outlets, and launches) before I become Rémy Ngamije, "like the author, not like the drink!"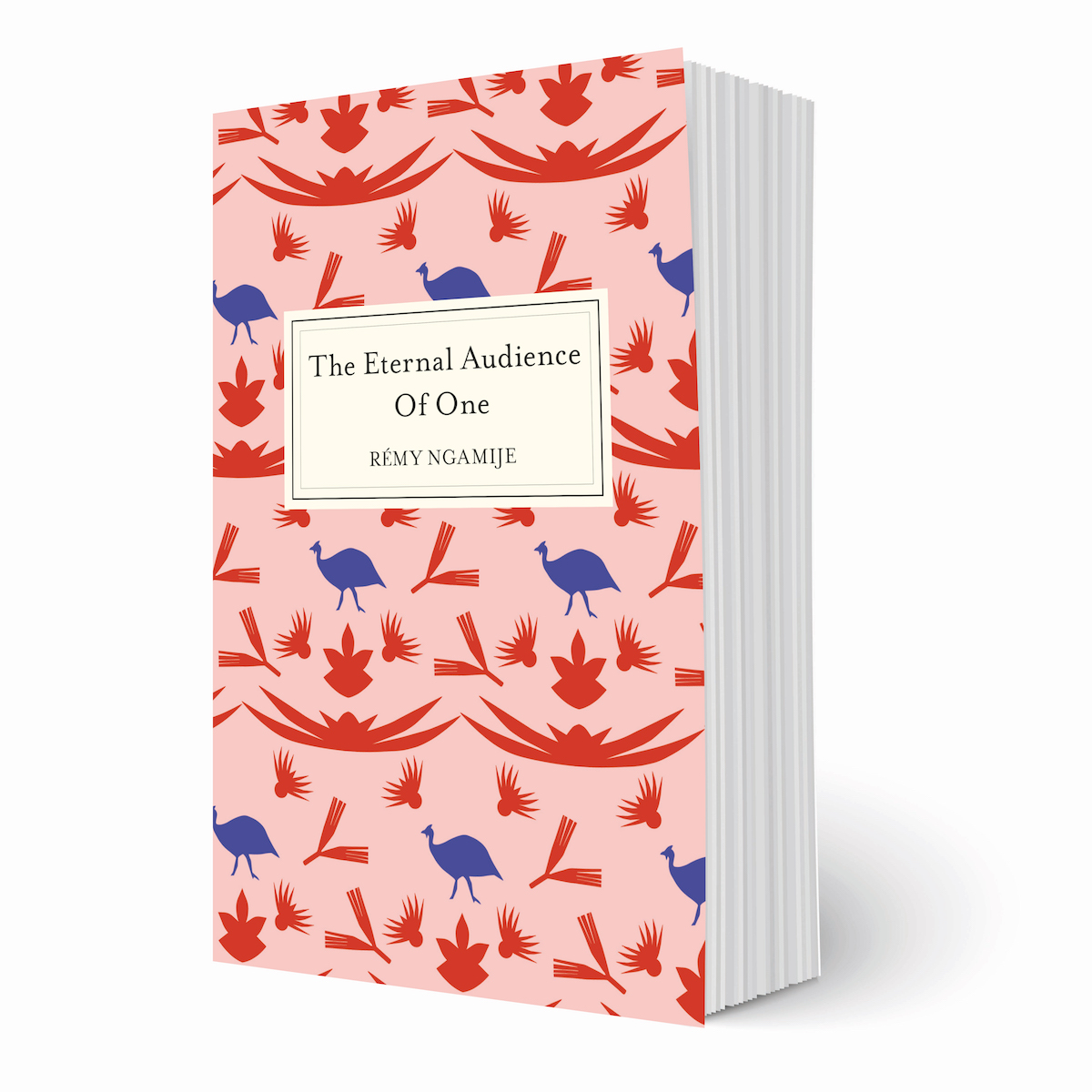 Finally!
The novel finally has a cover. It has been dressed by the talented Sindiso Khumalo, a South African textile designer.
Extracts from the novel has been published in The Johannesburg Review of Books and on Blackbird Books' official website to whet your appetite.
Looking back at everything—at the hoping, dreaming, reading, writing, stopping, starting, and simply carrying on—I guess it is like the Menahan Street Band said: you make the road by walking.
One foot in front of the other like this.
And then like this.
Again.
And again.